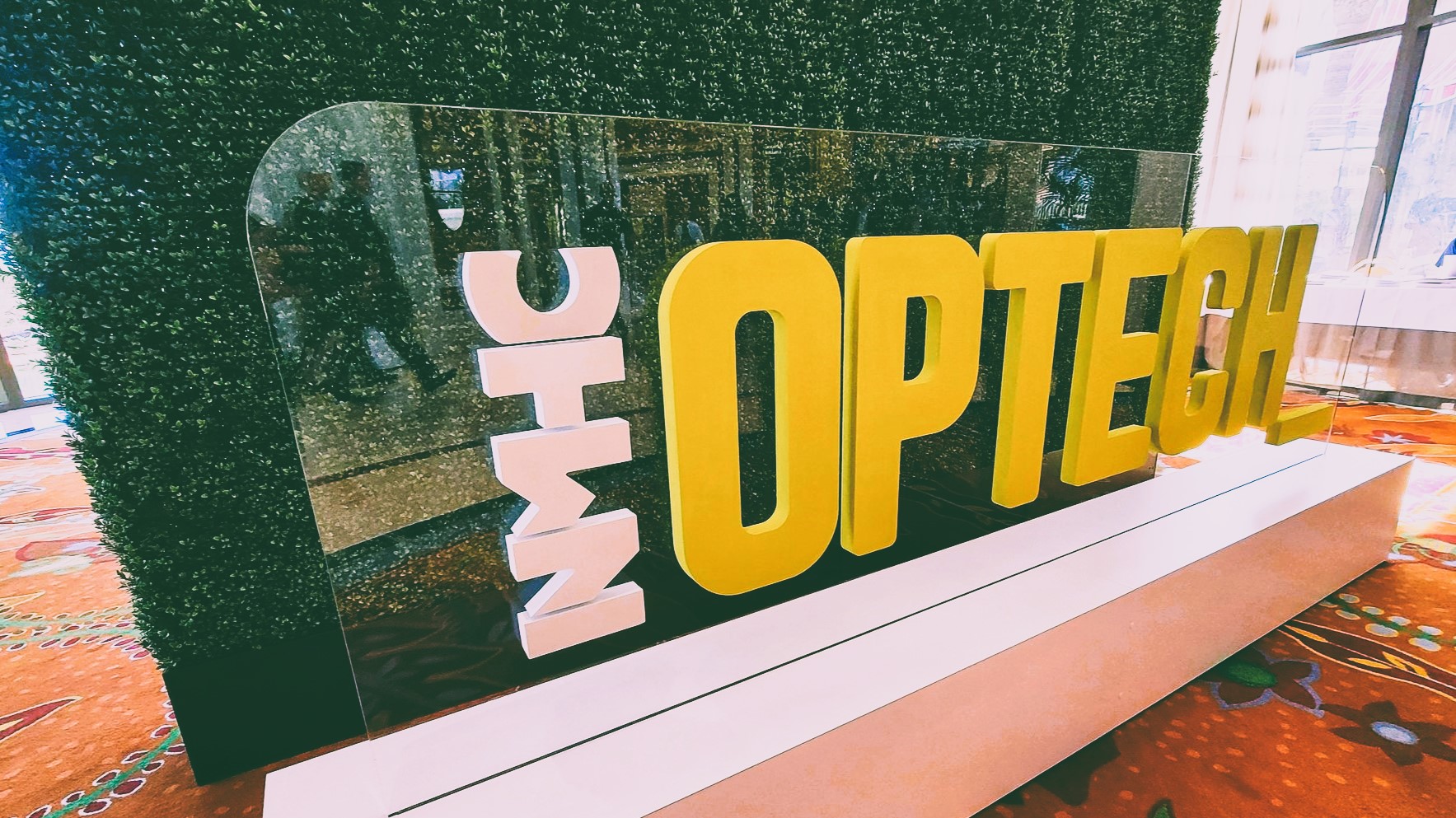 If you're getting back into the swing of things at work after an engaging few days at NMHC OPTECH, you're probably processing your way through an overload of information. It was a packed event marked by record attendance, the unveiling of a new renter preferences study, and—if you were lucky—a remarkable U2 show at the Sphere. Among the array of insightful conference sessions and side conversations, a few themes emerged, five of which I outline in this post.
AI: The Calm Before a Storm?
First, and somewhat surprisingly, AI was less of a focal point at OPTECH than at other conferences earlier this year. During this summer's conference circuit, it felt as if the AI innovations at each conference would replace those featured at the previous event. However, AI did not feel like the main story at OPTECH.
AI vendors are continuing to attract funding and are delivering benefits to an increasing number of property management firms. Yet, the expected groundbreaking AI technologies, particularly in generative AI, were scarce at OPTECH.
Conversations with some of the industry leaders suggest that the integration of large language models like OpenAI into the PropTech stack is likely to pick up pace, potentially allowing some companies to leapfrog existing multifamily AI solutions. However, this year's OPTECH appears to have come a little early for these transformational innovations. It makes me wonder what questions I will ask the interviewees about AI for the 2024 edition of 20 for 20.
Maintenance: In Search of Next Steps
An interesting session on AI and automation in maintenance provided a good example of how operational limitations can constrain technology adoption. The panelists shared many ideas for using AI more proactively, including smarter diagnostic tools for directing maintenance work and equipping technicians with better information for handling work orders—familiar concerns in property management.
An audience member asked a highly insightful question about whether AI or data capabilities were being employed to specialize maintenance activities and roles. I noticed that in responding, the panelists shifted to the future tense (i.e., this is something we "would like to do.") It highlights the biggest challenge in delivering centralized maintenance: the inertia of the "coverage" model.
Because we staff properties with a fixed number of technicians assigned to each property, it is hard to change how we deliver maintenance. Financial stakeholders are all signed off on the FTE cost, and there is more or less enough expertise in the property to ensure things run smoothly. There are neither pressing financial incentives nor low-risk options for changing the staffing model.
This year's 20 for 20 survey noted how companies making progress in maintenance are adopting a management structure more akin to single-family operations. With no on-site coverage, single-family operators must decide how to allocate labor to all maintenance tasks. That is how delivery becomes more specialized (which is what the audience question was about), but it is a step that multifamily operators seldom have to take.
The solution should lie in developing a detailed, bottom-up understanding of the types of work being performed and optimizing staffing to match the workload. That should be a "today" problem for operators looking to make meaningful changes to their delivery models. However, until more companies tackle this challenge head-on, the coverage model looks more and more like the elephant in the room in all discussions of maintenance centralization.
The Curious Case of Connectivity
Managed Wi-Fi got plenty of coverage (you see what I did there?) at this conference, underscoring its growing significance in PropTech conversations. As more services depend on reliable Wi-Fi and legacy contracts expire across the industry, operators must make a series of momentous decisions on the future state connectivity of their properties.
Intriguingly, these decisions do not appear to command the focused attention of senior management. The 2022 edition of 20for20 noted how decisions about technology installed in properties were increasingly made by different buyers compared to enterprise technology. Many companies treat managed Wi-Fi, for example, as an ancillary revenue decision.
That makes sense because Wi-Fi generates ancillary revenue, but it's still a big investment decision with broader implications for how we run our properties. The OPTECH sessions shared plenty of rich information but were mostly tactical in their focus (more "COAX vs. Cat6" than business drivers, ROI, etc.). The industry could use a broader strategic framework for navigating the various connectivity options - watch this space for more on this topic.
A Lot of Talk of EVs
EV charging garnered a lot of attention at the conference, including during the reveal of this year's NMHC Grace Hill Rental Preferences Study.
That study, which, based on the highlights on show, paints a picture of a renter population that has been drifting back to the office over the last two years, also showed an unsurprising uptick in EV ownership and sentiment. It explains why we have a growing set of technologies supporting EV charging.
EV charging offers several benefits to operators: current ones include the recovery of electricity costs and the potential to prioritize residents' access. Future ones might include electricity trading between vehicle and grid, firmware updates, etc. But for now, we must consider ROI, and in that regard, EV charging looks like the hotel gym of multifamily amenities. It's table stakes for some significant segment of your prospects and residents. To what extent they will use it and—more broadly—whether it is up to multifamily to solve for vehicle charging remain to be seen.
The Second Coming of STRs
Finally, one area that seems very much to be living up to the hype is short-term rentals (STRs). In 2018, this sector was bustling with investment and operator experimentation. At the time, operators were either not interested or primarily viewed STRs as a fix for occupancy issues. However, most companies did not have occupancy problems, so there was a disparity between investment enthusiasm and sector viability. The 2020 pandemic then closed down much of the sector.
Now, STRs are back, and the business models look a lot more compelling than they did last time. The companies adopting STRs have more strategic reasons for doing so, such as mitigating lease-up risk or providing true revenue diversification in certain markets.
Brian Soss of Starwood Capital summarized the shift, noting the difference between the "Legacy corporate housing approach and the new lease arbitrage model." Where old models relied on 12-month master leases with often opaque distribution (e.g., through Airbnb), the current model offers flexibility and control that aligns with varying demand and leasing terms.
This new iteration of vendors and strategies suggests that STRs are not only back, but are here to stay as an increasingly important element of asset and property management strategies.
As usual, there was far too much content, insight and energy to do justice to this show in a single article—congratulations again to NMHC for continuing to deliver the industry's premier technology showcase. After attending four conferences in Las Vegas this year, I am excited to see next year's OPTECH return to D.C., where we can probably expect another attendance record!