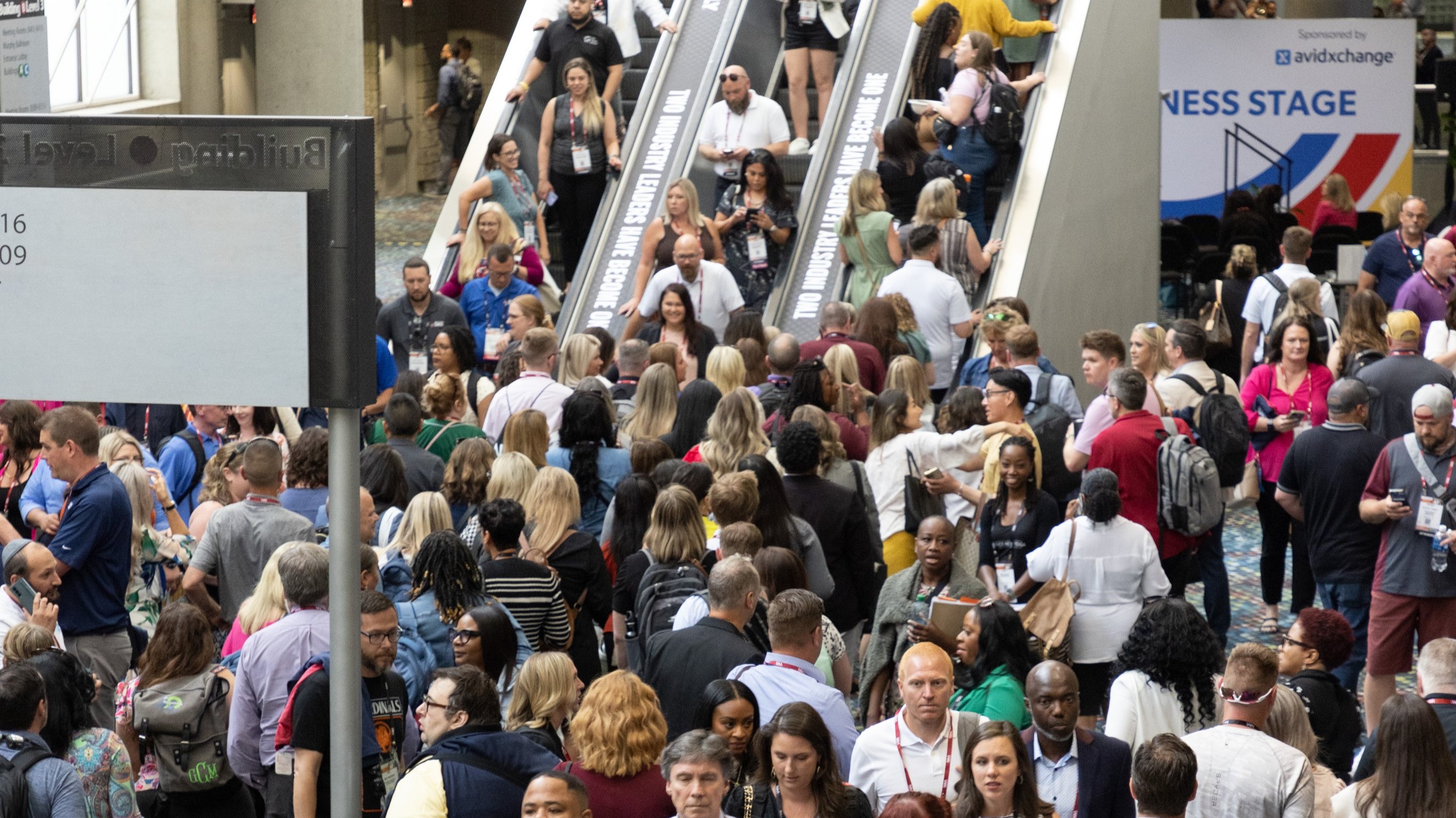 NAA APARTMENTALIZE 2023 is in the books, and it was a week of high energy and excitement in Atlanta. The industry's biggest trade show seemed especially full of new and exciting innovations, particularly for those focused on technology.
Once again, new applications of AI seemed to take center stage. We now seem to be in a cycle where each industry event will feature new companies and solutions that supplant the hot innovations of the previous show. In this post, I will focus on a few technology highlights of NAA 2023. I apologize in advance for a slightly longer event post than usual, but here is a lot to talk about!
The Rise of the AI Sidekick?
The number and variety of AI applications are growing rapidly, and since the arrival of ChatGPT it is natural to speculate on how this technology might impact property management. There were a few clues at this show, and perhaps the highest-profile display of AI this year was at AppFolio's booth. Their new concept, "Realm," seeks to bring together many different applications of AI into a unified toolkit that includes a new and ubiquitous AI "sidekick" for property managers.
The introduction of an AI sidekick raises some fascinating questions about the long-term destination of this technology. This year's edition of 20 for 20 described how companies are thinking about AI as a way to automate specific tasks, such as answering calls or processing invoices. However, the latest developments in AI have the potential to revolutionize the entire field of property management.
What does it mean, for example, for training and development, when models are good enough that associates can simply ask intuitive questions and get the right answers? The capability that replaces the online manual can actually perform the activities we currently train people to do!
These advancements can eliminate most procedural work, leading to significant improvements in both associate and resident experiences. And since these models need to learn to be effective, size matters. The software companies with the largest installed bases should enjoy an increasing advantage in the era of large language models.
Shifting Expectations
Another interesting data point came from an event I co-hosted at NAA, where 20 vendors pitched their products to a panel of industry experts. The judges repeatedly asked vendors how AI was being deployed in their solutions. Operators already seem to have expectations of the kinds of work we should now expect AI to do. Solutions attempting repetitive work without AI, for example, may find it harder to attract customers.
One intriguing new technology that fits into this mould is Colleen, an AI that handles late payments, which officially moved out of stealth mode at NAA. I obliquely referred to Colleen in this year's 20 for 20 because a couple of interviewees reported trialing it in 2022 with intriguing results. Residents respond more favorably to 1:1 text conversations than they do to phone calls or in-person visits, making it likelier that they will pay their rent.
Having spent some time with Colleen's founders at NAA, I see this technology differently, mostly because of the digital record it creates. It enables operators to read the residents' intent and hence judge which late payers are simply forgetful and which may become more problematic. When aggregated, this data can us something new about the overall health of the rent roll. It improves our understanding of risk and what we can do proactively to mitigate it—another reason to reimagine processes on a foundation of AI.
Believe Your Eyes.
Insights were a prominent feature of some of the most exciting technology on show at NAA. Business intelligence (BI) is near and dear to my heart, and it was my pleasure to interview numerous property management leaders on the subject. The interviews highlighted the diversity of functions that can collaborate far more effectively when they migrate from canned reporting to best-in-class BI.
To hear maintenance leaders describe how they collaborate with revenue management to improve turn time is a powerful example of the kind of data-driven culture that BI enables.
My favorite session at this year's show was about the power of visualization in data. Brent Steiner of Engrain and Donald Davidoff of REBA joined two operators to discuss using interactive property maps to visualize property performance data. Steiner noted how human brains process visuals 60,000 times faster than they do text. That fact by itself is not surprising, but the breadth of problems made easier to solve when shown on a property map is impressive.
Long-standing vacant units, for example, make much more sense when viewed in the context of location. Properties often resort too quickly to dropping prices. By mapping the evidence to location, we may see that modifying the tour path rather than the price is the smarter option. Amenity pricing anomalies are similarly obvious when viewed by floor plan and stack, rather than in a tabular report.
Visualizing the problem, as Steiner pointed out, makes it much easier to spot trends, outliers and patterns and—critically—tell us what not to focus on. As companies march increasingly towards centralization, these are the kinds of efficiencies upon which companies should be building analytical platforms. And property mapping, in particular, is an area to which I will be returning in the next few weeks.
Also "New" to Multifamily?
Finally, one surprising thing that caught my eye is the unglamorous-sounding problem of vendor management. I met with no fewer than four early-stage companies working on some aspect of discovering, appointing and managing vendors.
Sourcing and procurement are important and well-established competencies in most industries but have never attracted the same discipline or technology solutions in multifamily. I participated in a panel discussion at AIM on this very topic a few weeks ago. It may be that the rigor surrounding the acquisition of technology has not kept pace with the industry's accelerating adoption. There is evidence that this may be about to change.
As always, a huge thanks to an aide for organizing another excellent and exuberant show. I'm looking forward to next year, which will take place in Philadelphia.