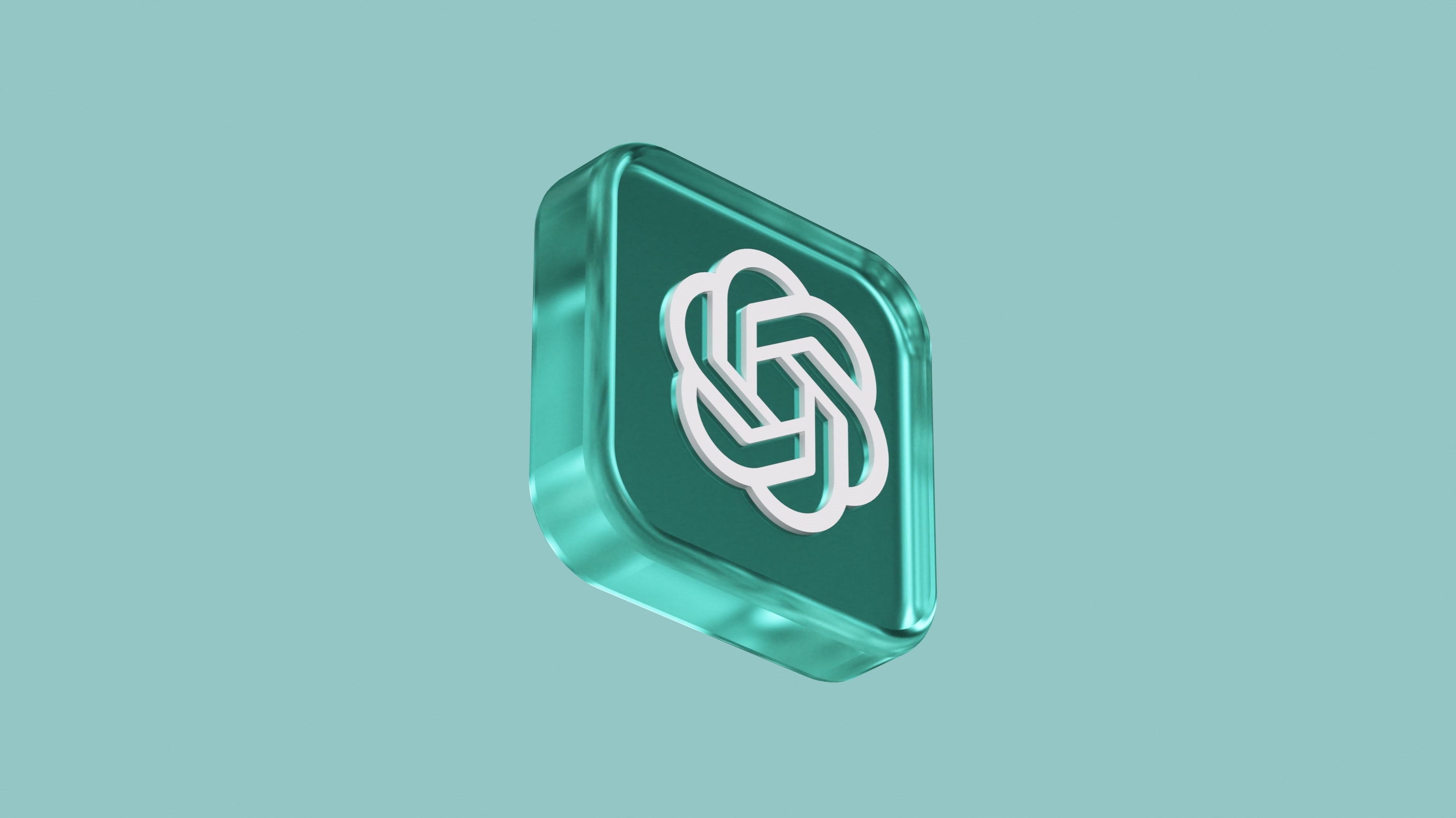 The 2023 Apartment Innovation and Marketing (AIM) conference is in the books, and it was another great one last week in Huntington Beach.
As usual, the content was current, carefully curated, and prompted extensive conversation among this year's record audience. The application of AI took center stage, with numerous sessions considering how it may change multifamily operations.
In reviewing my notes from this event, I started to notice a bifurcation in the types of AI featured in the sessions. We are increasingly familiar with apps that do operational work, like digital leasing assistants. Now there is also generative AI (like ChatGPT) which is at an altogether different stage in its adoption in our industry. Last week's event served up multiple examples of both types of technology.
Shiny Objects
ChatGPT unsurprisingly got a great deal of airtime, including a keynote session provided an overview from David Boyle, an author of a recent book on the subject. In his presentation, Boyle described the adoption of ChatGPT as a series of rungs on an adoption ladder (see image below), using examples of questions (or "prompts") and the results that ChatGPT provided.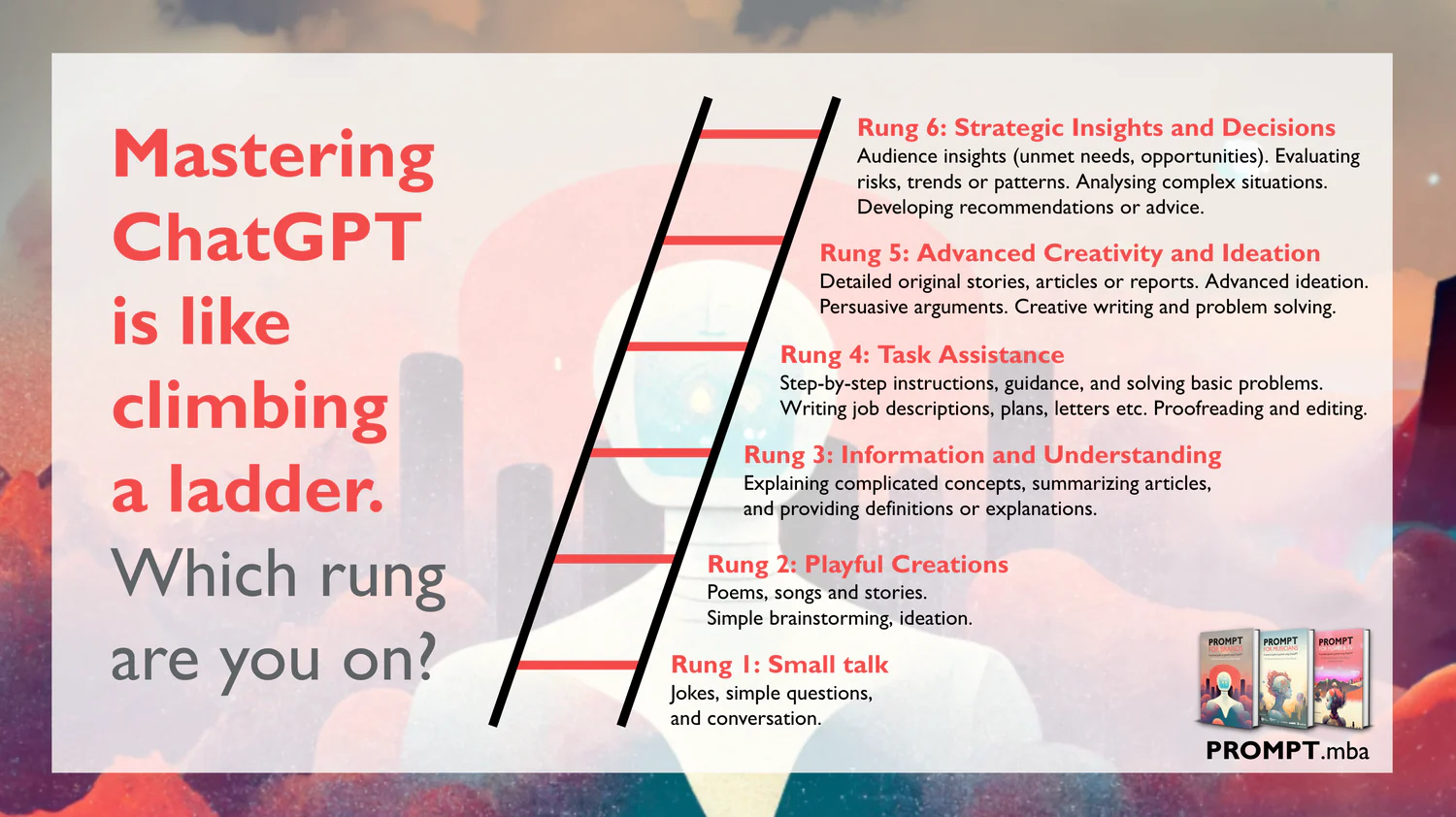 The most instructive examples were highly specific to apartment marketing. Mike Whaling of 30 Lines described how an apartment community in Austin brainstormed with ChatGPT to find a unique and imaginative promotional angle during the South by Southwest Conference. It demonstrated ChatGPT as a "sidekick" to a marketer who understands how to use a succession of prompts to solve a marketing problem in a new and different way.
That example was more the exception than the rule in this presentation: I was struck by how much the results from some rungs on the ladder looked like edited versions of page one Google results. The examples seemed more illustrative of how ChatGPT will disrupt search in the coming years than of radically new ways of doing work.
Operational AI and the funnel
ChatGPT aside, there were plenty of examples of how AI is performing operational tasks, like those automating leasing. In one panel, Scott Wesson of UDR described the business transformation his company had undertaken. In considering ChatGPT, Wesson noted that UDR's own research found that above 80% of all bot interactions shared existing information rather than generating new content.
Of the remaining 20%, he questioned how likely it is that technology could replace human interaction. Self-serve leasing doesn't work as well in lease-ups, for example. Using the example of a common question: "What is it like to live in this community?" he noted that the question is usually more about empathy and trust than an exchange of facts. It is hard to see how AI (generative or otherwise) fulfills this role.
The same panel turned to the question of moving prospects down the funnel. Chris Hood of Apartments.com reminded us that the most consequential things are those that give the prospect greater control of what they see, including unit-level details, enabling the user to progress towards a decision.
Engineering leasing processes is a natural and increasingly normal domain for machine learning apps like digital leasing assistants and customer journey management. These apps—like websites with unit-specific detail—primarily focus on converting demand rather than generating it.
So far, most marketing applications of generative AI seem focused on the top of the funnel (where we find the largest competing marketing budgets!) While the technology and its capabilities look exciting, marketers should avoid being distracted from the business of converting leads.
Insight and Decision-Making
The discussion of the top rung of the ChatGPT ladder (see above): "Strategic Insights and Decisions," reminded me of something I've noticed about this technology. It's frequently wrong ,and wrong in ways that are hard to understand. When a generative AI app, for example, writes something completely implausible or about the wrong subject, it is hard to do much besides ignore it.
The example in the presentation was a business planning document. It looked fine, but I wondered how a manager would judge whether the document's content was good enough. The more the AI becomes the source of insight, the less well-equipped humans are to evaluate its outputs. And the temptation to skip steps will mean much will go unchecked.
In closing, Boyle advised the audience to view ChatGPT "like an electric bike," providing additional power to help us move faster and deal with difficult tasks. I continue to believe this is the wrong way to think about AI adoption. In this year's 20 for 20, I noted that operators often view AI as a way of doing or speeding up tasks with which they are already familiar. It is too limited a role for such a transformational technology.
The examples of ChatGPT that excite me the most are not the ones that are making us faster or taking difficult work off our plates. They are the ones that enable us to do things that we would not previously have been able to do.
I left AIM this year with a fresh set of perspectives and ideas on AI in our industry. As usual, a huge thank you to Dennis and Steve for organizing yet another fantastic show. I'm already looking forward to next year!